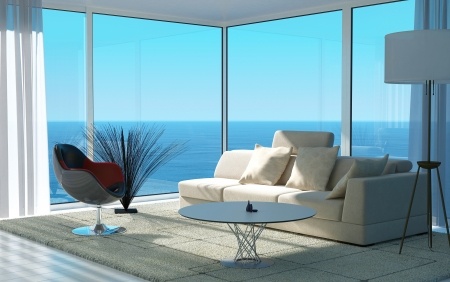 A relationship of trust
When you create your reservations, you have the choice of the tenants. To improve the performance of your apartment we take photographs professionals who make up the first commercial argument.
A good return on investment
We offer our services mainly in apartments in the heart of Nice and on the French Riviera. The apartments yield an average employment occuped between 40 and 70% to month. The most beautiful apartments have reached 80%, when they are well-positioned  and well equipped. Employment rates are traditionally high in Nice from April to November. We offer our services as well both small surfaces (studio or 2 rooms) and large apartments (3 or more rooms).
The security of a rent paid 
No risk of unpaid invoices. Directly receive the rent. The rents will be paid on the 5th of every month.
Maintenance of your apartment in Nice
My Flat In Nice by Apart Hotel Riviera is responsible for monitoring the maintenance of your property. Our team makes cleaning between stay and the other. We perform small repairs (electrical, water, telephone, Internet, smith, heating ...) and replace the small defective equipment (light bulbs, seals, small appliances ...). An inventory is carried at the end of each lease. In case of damage proven withhold the deposit corresponding jamb repair. We do a systematic account of the work carried out in the apartment. With us you will be safe and free!
Why My Flat In Nice?
You are owners and try to stay your furnished apartment in Nice, entrusted to your apartment safely. We guarantee management of your furnished apartment.
My Flat In Nice Apart Hotel Riviera offer all of its services by research in central Nice apartments Furnished with contemporary decor, from studios to pentalocali, for meet the needs of an international clientele, tourists or business.   My Flat In Nice by Apart Hotel Riviera is since 2004 one of the leaders of the concierge furnished apartments service in the center of Nice. We guarantee the management with us prestations of the apartments.
Please contact us on +33 (0) 4 93 87 30 64 or contact@myflatinnice.com.
My Flat In Nice Apart Hotel Riviera by takes care of everything and takes charge:
•  The state of the places in the input and output
•  A part of the renewal of the small equipment of the apartment (small appliances bulbs etc ...) 
With My Flat In Nice by Apart Hotel Riviera, you have the guarantee of having no problem related to the lease.  My Flat In Nice by Apart Hotel Riviera takes charge the entire management of your property to ensure safety.